Our People
Our people are very important to us, as is making certain we provide you with the best possible professional financial advice. Below is a short biography for each of our colleagues together with their contact telephone number. For further contact details please see our "Contact Us" page.
---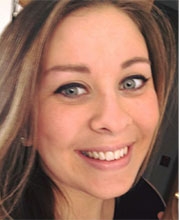 Amy O'Shaughnessy, Co-Founder and Mortgage Broker
Amy has been a Mortgage & Life Insurance adviser since 2010, previously having worked in complaint management for the largest building society in the UK.

Amy's particular area of interest is in helping those in need, whether that's first-time buyers who want help and guidance every step of the way or taking the hassle away from busy professionals. Amy will ensure each client has access to the best possible product for their circumstances.

Wise mortgage's client base ranges from young professionals just starting on the property ladder through to experienced portfolio landlords. Amy also works closely with other financial advisors and accountancy practices who trust her to look after the mortgage needs of their valued clients.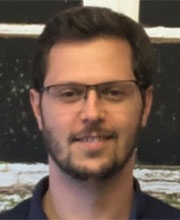 Kit Peterson, Co Founder and Mortgage Broker
Kit is an attentive, transparent, thorough, knowledgeable, and dependable mortgage adviser with access to over 10,000 products and a deep understanding of how mortgages work. He can source the right product every time and able to explain clearly to you what makes my advice the best advice for your circumstances. Whether you are new to mortgages, or a mortgage veteran, Kit tailors his service to suit your level of experience and make the process easy for you, every time.

Kit started Wise Mortgages with his partner in life and business, Amy, and have never looked back since. Now serving hundreds of clients all around the UK and have a very loyal following. Many of Kit's clients feel like they are a part of the family and rely on them year after year for guiding them in the right direction and giving them a friendly and enjoyable experience each time.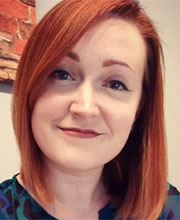 Gil Hamilton, Mortgage Broker
Gil is an experienced Mortgage & Protection Adviser dedicated to ensuring you receive clear, helpful, and wise advice throughout the lifetime of your mortgage & protection needs.

By tailoring the service to each client's needs and circumstances, Gil makes sure you receive the right advice. Providing peace of mind that you and your family are appropriately protected against life's uncertainties and ensure your finances will be secure.

Gil also help customers with a vast range of specialist & complex queries such as Contractors, Self-Employed, Ltd Company Directors, BTL portfolio landlords, Ltd Company BTLs, HMOs, Short Term Lets, Retirement mortgages, and many more
Aliesha Southwick, Mortgage & Protection Administrator
Tel. 01225 437437
Email. aliesha@wisefs.co.uk
Aliesha is our very dedicated Administration Manager who joined us at the beginning of 2021.  She has a wealth of experience in customer service roles in various industries. 
Aliesha works hard every day to make sure that mortgage offers are agreed as quickly as possible for our clients, with as little stress as possible. 
Aliesha works closely with Amy & Kit's clients and spends her days keeping on top of the lenders, making sure they are doing what they said they would, making sure valuations are booked in in good time, if you have instructed a solicitor through Wise Mortgages she will also intervene and help where she can during the legal process and she keeps in touch with our clients throughout the process to make sure they are happy with what they need to do to help us keep things moving.